Innovation likethis takes time.

Aug 1, 2011
Neeli Bendapudi, who earned her doctorate in marketing at KU in 1994, begins her appointment as the Dean and H.D. Price Professor of Business at the School of Business.
Read More

Oct 4, 2012
The Capitol Federal Foundation of Topeka, Kansas, announces its $20 million lead gift toward construction of a new School of Business at the University of Kansas. To date, it was the single largest gift made by the Capitol Federal Foundation.
Read More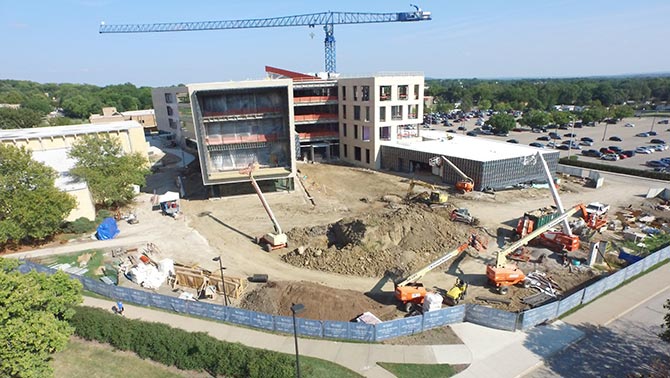 Dec 17, 2012
The University of Kansas School of Business announces $13 million in additional support from alumni...
Read More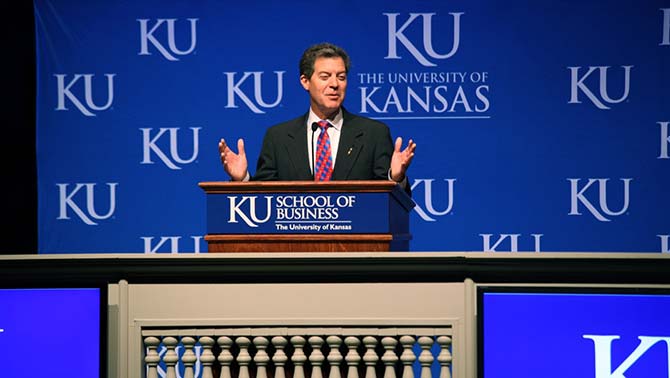 Oct 18, 2013
Kansas Gov. Sam Brownback joins alumni, donors and community members at a groundbreaking ceremony for Capitol Federal Hall at the Lied Center.
Read More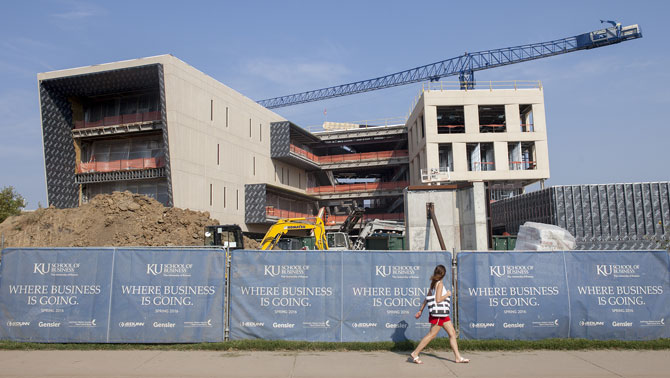 Jan 23, 2014
Alumni Kent and Missy McCarthy announce a $1.25 million contribution to Capitol Federal Hall's construction.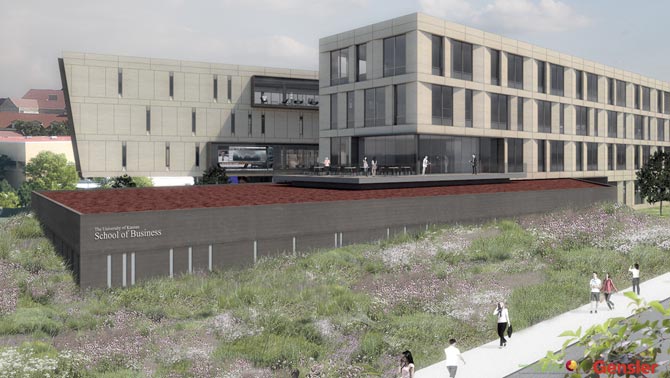 Apr 1, 2014
Nine months after the initial vision session, Capitol Federal Hall's architecture team finalizes the building's design.
Read More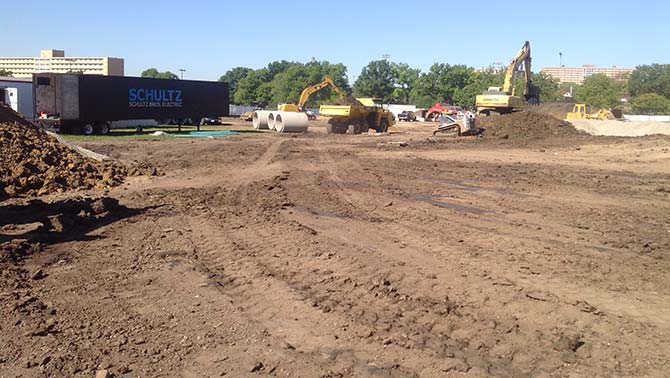 May 1, 2014
After completing the relocation of the tennis courts, crews officially break ground at the construction site.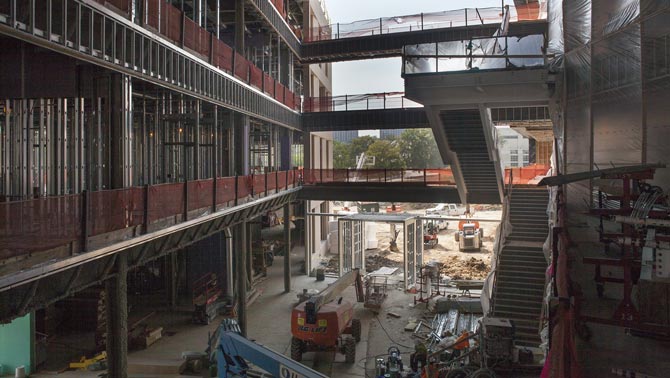 Jan 6, 2015
Alumni who are partners and employees at BKD, one of the largest CPA firms in the nation, announce a combined gift of more than $300,000 toward Capitol Federal Hall's construction.
Read More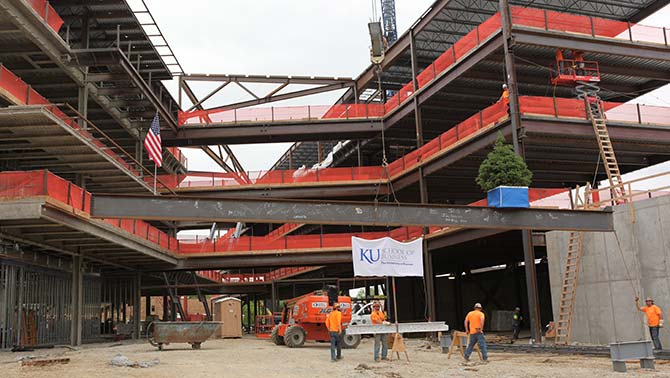 May 13, 2015
Major donors gather for a champagne toast during Capitol Federal Hall's "topping off" ceremony...
Read More